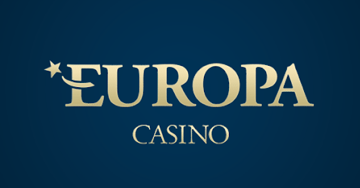 Welcome Bonus
200% up to NZ$500 Bonus + 100 Free Spins
GET BONUS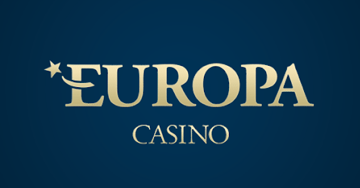 GET BONUS
Any online gaming site that has been in business for over 10 years is likely to have had some player issues of some sort; whether their fault or the fault of circumstances around regulation or software, if you dig deep enough, you will find someone who has a complaint.
The folks behind Europa Casino have had their fair share of complaints in the past with some other brands, but I like to give every site I review a clean slate when I start my reviews.
Here's what I can promise: by the time you are done reading this review you will have an extremely honest review of the company, blemishes and all.
Software and Graphics
Europa Casino has only one software provider, but it is a good one. They have chosen to work with Playtech for their offering. The Israel-based developer is at the top of the heap when it comes to quality of the product; they built their software with an equal dedication to the players and the operators, and it shows when you tour the platform. Also, having Playtech as their supplier gives the ownership group more credibility; these guys don't work with shady operators.
The Playtech games are available both via a downloadable client and through their browser-based Instant Play format.
The majority of the games have been modified to fit the screen size of most tablets and phones so you will be able to play your favorite games from wherever you want.
Bonuses and Promotions
There are two different Welcome Bonuses that the site offers to its players. Their standard Welcome Package includes bonuses for up to one year! I love the idea of extending the bonus period out over that length of time; it makes me think that the casino values my long-term play and isn't just trying to get the most out of me on my first session.
The site offers you a 100% match bonus to $100 on your first deposit of each month until you have been a customer for a whole year. That means you can earn up to $1,200 in additional cash, which isn't too shabby at all. That isn't all though, as the site also rewards you with a weekly $25 Loyalty bonus just for playing each week, meaning you could, in fact, earn $2,400 during the first year.
Their second Welcome Bonus is for High Roller players; this one is a one-time bonus of 50% up to $500 on your first deposit of $1,000 or more. This is far more interesting for the player who wants to play higher limits, as it also puts you at the front of the line to enter the casino's VIP program. Personally, I am more likely to get more value out of the long-term play, but if you want to hit and run, this second bonus is for you.
Banking
When you are an online gaming site focused primarily on the European market, having the most localized payment solutions for each country is paramount. This can make for an administrative nightmare, but that is the cost of doing business across so many borders
Conclusion
The first impression of Europa Casino really does align with the entire gambling experience. The use of Playtech software ensures that you will enjoy striking high-quality graphics on the over 400 games available.
The variety and selection of games that spans from traditional video poker and slot games to one dozen types of Roulette and Blackjack games including live dealer games is hands down the best part of Europa. With such an extensive collection, there is something for every type of player.
Europa Casino does have a few shortcomings. To start, the mobile casino application is rather pitiful with such a small game selection. The live Roulette app is a nice feature that is exclusive to this casino but the availability of it only on Android devices is disappointing.
We also noticed that while the collective prize amounts across all games exceeds €14-million, there are only a handful of large progressive jackpots and there are no listed tournaments in any game category. Europa Casino is also not open to US, Canadian, or French players.
Lastly, while the bonuses are generous and the special ones emailed direct to players seem worthwhile, the complicated terms and limitations are enough to make any player think twice before accepting them.